GROWING UP WESTON - THE SNEAK PREVIEW!
Wednesday May 29, 2013 Directed & Edited by Isaac Artenstein. Starring the Weston Family. Weston Scholarship's 10th Year Celebration! Kim Weston's 60th Birthday Party!
Michael Jones of A Moveable Feast will be serving wine and yummy h'orderves! Wines By Galante Vineyards and Winery! Sponsored by Rebecca Barrymore and The Outdoor Forest Theater!
Party, Celebrate, Wine, Cheese, Cake and A Movie!!
Party starts at 7pm-8:30pm.
Movie will start at 8:45pm.
"Growing Up Weston" the new documentary depicting three generations of Westons, will premiere at the 60th Birthday Celebration of Kim Weston, grandson of Edward, son of Cole and nephew of Brett Weston --- the first family of photography OF California whose landmark work has been recognized internationally.
Award-winning Writer/Director Isaac Artenstein captures Kim Weston at Wildcat Hill, near Point Lobos, where Kim's grandfather Edward lived and created some of the most iconic work in 20th Century photography. Kim lives there now with his wife Gina and son Zachary, photographing, teaching and heading the Weston Scholarship, which supported the production of this documentary.
In "Growing Up Weston" we visit the lovingly preserved family home, and step into Edward's darkroom, where Kim shows how his grandfather used only a contact printer, a light bulb and a kitchen timer to create his highly sought after masterpieces. Kim also demonstrates his own printing techniques in his own darkroom in Wildcat, where he also holds photography workshops, lectures and special presentations year-round.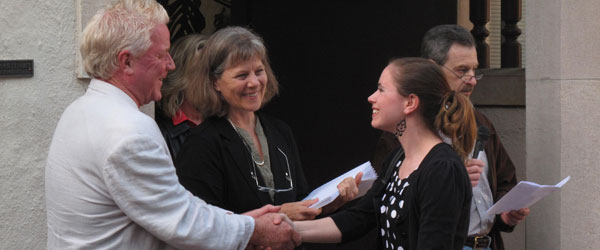 "Growing Up Weston" is a celebration of a family of artists, their work, and an invitation to audiences to experience life with passion and purpose.
"Growing Up Weston" (TRT: 60 min.)
Directed and Edited by Isaac Artenstein
Videography: Isaac Artenstein and Robert Schneider
Music by: Jaime Valle
2013 Cinewest Productions.