June 8, 2019 | Digital Printing Workshop with Freestyle Photographic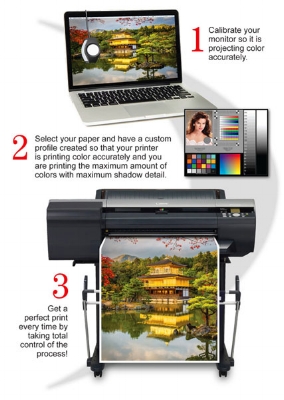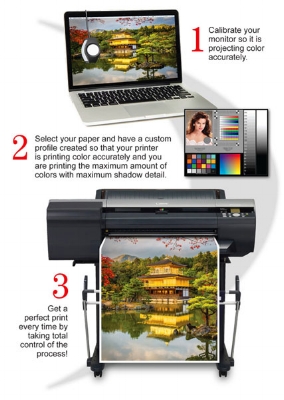 sold out
June 8, 2019 | Digital Printing Workshop with Freestyle Photographic
This seminar is guaranteed to contribute to your success as a digital printmaker! The class is lead by industry expert Eric Joseph, Senior Vice President of Freestyle Photographic Supplies.

Eric will unveil the myths and mysteries of inkjet paper, color management and digital inkjet printing using Canon imagePrograf printers. This is not just a technical class touching on dry topics and marketing speak.
It is a truly in-depth personal offering of those issues that can only be shared in a classroom environment from someone who has devoted their life and professional career to improving those around him. The class is tailored to YOU and your needs.

Attendees should bring a sack lunch and a thumb drive or hard drive with a few images (not 100 or 1,000) prepared for printing i.e. sized to at least 11x17 inches, 300 dpi, RGB, TIF or JPG format.
This full-day intensive workshop will be centered around helping you control the digital printing process and make the right decisions for you as an artist with topics including:
1. Inkjet paper and how to choose a paper that is right for you.

2. Color Management, simply explained and demonstrated to allow you to achieve reliable, consistent, controllable and repeatable results.

3. File preparation using Adobe Photoshop and Lightroom and full demonstration of printing on a Canon imagePrograf Pro-2000

printer using Canon Print Studio Pro printing software.
Workshop Schedule
10:00am - 12:30pm
Sr. V.P. of Business and Product Development, Eric Joseph, will perform Freestyle Photographic Supply's informative "Basic Digital Printing - For beginners who want to print like professionals" workshop! Learn the basics of digital printing. Questions such as file formatting, resolution, sizing, basic file preparation and inkjet printing terminology and operation are covered.

12:30 pm - 1:15 pm
Lunch Break

1:15pm - 3:30pm
Using a Canon Pro 2000, Eric Joseph, will teach you the basics of digital inkjet printing. We need to keep this workshop small so that individual attention can be given to each participant.